On May 9, Geometric Energy Corporation (GEC) announced the "DOGE-1 Moon Landing Mission".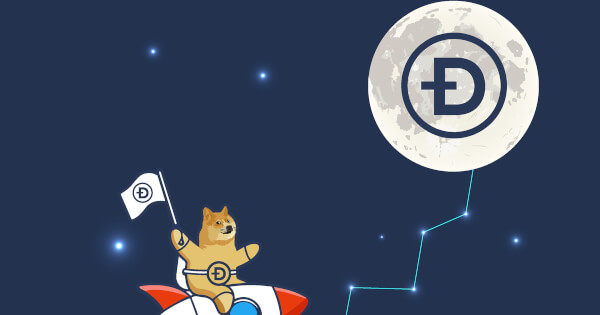 Its commercial satellite, funded by Dogecoin, will be launched aboard a SpaceX Falcon 9 rocket into the moon in the first quarter of 2022 to obtain lunar space intelligence. The commercial rocket company undertaking mission SpaceX will accept the cryptocurrency Dogecoin as payment.
The CEO of Tesla and SpaceX Elon Musk posted on Twitter saying: "Dogecoin became the first cryptocurrency to enter space and also the first meme to enter space."
This time, SpaceX and Geometric Energy Corporation chose cryptocurrency to finance commercial moon-landing missions, creating a precedent for space movement and setting a precedent for future missions to the moon and other planets. As opposed to using traditional financial banks to fund the space mission, cryptocurrencies were used to ensure that the transaction is done seamlessly and in real-time.
Geometric Energy CEO Samuel Reid stated that:
"Having officially transacted with DOGE for a deal of this magnitude, Geometric Energy Corporation, and SpaceX have solidified DOGE as a unit of account for lunar business in the space sector."
Tom Ochinero, Vice President of Commercial Sales for SpaceX, added:
"This mission will demonstrate the application of cryptocurrency beyond Earth orbit and set the foundation for interplanetary commerce."
At present, neither SpaceX nor Geometric Energy has stated how to use Doge to bear the cost of this mission, and which process to fund the launch of the rocket.
Based on the cost calculations of previous moon landing missions in various countries, such as The Chinese Lunar Exploration Program's Chang'e 4 in 2019, NASA's Lunar Atmosphere and the Dust Environment Explorer, a satellite launched to orbit the moon in 2013, if Geometric Energy's satellites undertake it, the approximate cost is $225.8 million for a 40 kg payload.
At the time of writing, Dogecoin is trading at $0.54. This is equivalent to paying around $418 million Dogecoins, which accounts for 0.32% of the current total circulation of 129,531,248,765 DOGE.
After Elon Musk appeared on Saturday Night Live and called Dogecoin a "hustle", Dogecoin crashed by more than 25%.
According to Coinmarketcap, Dogecoin, the fourth-largest cryptocurrency with a market cap of $70,861,704,675, has risen by 43.67% in the past 7 days and set a new all-time high of $0.74 last Thursday.
Image source: Shutterstock